Who Are We?

We are Christ's ambassadors and Citizens of Heaven, called out of the world to preach Heaven's message.
2 Corinthians 5:20, Philippians 3:20 and 2 Corinthians 6:17
We are a peculiar people living in obedience to the simple teachings of Jesus Christ as recorded in the Holy Bible.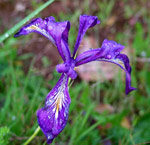 Characteristics of Citizens of Heaven
Our word is true. Our yes's are "yes," and our no's are "no" (Matthew 5:37).
Debt Free. We owe no man anything but the continuing debt to love one another (Romans 13:8).
Married until parted by death. There is no divorce and remarriage (Luke 16:18).
Children educated at home. The parents are directly responsible for teaching the children (Ephesians 6:4).
Known as a giver, not a taker. We give and it is given back to us in good measure (Luke 6:38).
Love our enemies. We do good to those who hate us. We bless them and pray for them (Matthew 5:44).
No lawsuits. We do not seek courts of law as a remedy for wrongs done (1 Corinthians, 6:1-8).
Busy storing treasures in Heaven. Our heart is on the heavenly things, not on earthly treasures (Matthew 6:20).
Slow to anger. We are mild mannered, forgiving one another and willing to be defrauded (Ephesians 4:32).
Treat others the way we want to be treated. We put ourselves in the other one's shoes and respond accordingly (Matthew 7:12).
Seek first the Kingdom of Heaven. We are not here to seek money, property, popularity, honor or advantage. We diligently seek and promote the Kingdom of Heaven, trusting God to supply our every need (Matthew 6:33).
Separate from secular government. We do not participate in worldly politics, elections, or debates about their government (2 Timothy 2:4).
Our citizenship is in Heaven. We acknowledge that the Kingdom of Heaven is God's Government on the earth and all other governments are obsolete (Philippians 3:20, Colossians 2:15).
Observe chain of command. In the Church and in the family, we respect chain of command (1Peter 5, 1 Corinthians 11, Ephesians 6). We follow our Shepherd and flee from strangers (John 10:5,27).
Why Kingdom of Heaven Citizenship
Our government is not of this world, for we are citizens of the Kingdom of Heaven, the Government of God, which was handed to the Apostles by Jesus Christ at the Last Supper (Luke 22:29), and we expect to be held accountable to the laws from which we come.
Our code of conduct is the Sermon on the Mount, and we fulfill the great Commission by traveling from place to place using old and modern conveyances, sharing the good news. (Matthew 5-7).
The ancient scriptures predicted the Kingdom of Heaven. The new testament proclaims that it has arrived! Jesus didn't bring us a RELIGION. He brought us a NATIONALITY. (John 1:12,13)
History of Our Nation
Kingdom of Heaven Predicted
The Scriptures foretold that God would set up an everlasting kingdom:
And in the days of these kings shall the God of heaven SET UP A KINGDOM.
(Daniel 2:44)
And the kingdom . . . shall be GIVEN TO THE PEOPLE OF THE SAINTS of the most High, whose kingdom is an everlasting kingdom.
(Daniel 7:27)
For unto us a child is born, unto us a son is given; and the GOVERNMENT shall be upon his shoulder . . . to order it, and to establish it.
(Isaiah 9:6, 7)
Kingdom Arrives
Jesus began His public ministry urging men to turn from sin and unto God:
The TIME IS FULFILLED, and the kingdom of God is at hand: repent ye, and believe the gospel.
(Mark 1:15)
And it came to pass afterward, that he (Jesus) went throughout every city and village, preaching and shewing the glad tidings of the kingdom of God: and the twelve were with him.
(Luke 8:1)
Government of Service
Jesus explained that in the governments of the world, men lord it over other men. But those in His Kingdom are not to participate in such activities. In His government, we serve one another:
The kings of the Gentiles exercise lordship over them; and they that exercise authority upon them are called benefactors. BUT YE SHALL NOT BE SO: but he that is greatest among you, let him be as the younger: and he that is chief, as he that doth serve.
(Luke 22:25,26)
Kingdom Handed to Apostles
In the year 33 A.D., Jesus Christ handed the Kingdom of Heaven to his followers at Jerusalem as prophesied at Daniel 2:44 and 7:27:
I APPOINT UNTO YOU A KINGDOM, as my Father hath appointed unto me; that ye may eat and drink at my table in my kingdom, and sit on thrones judging the twelve tribes of Israel.
(Luke 22:29-30)
Jesus Dies for His Nation
Less than 24 hours after delegating His Father's Government to the apostles, the kingdoms of this world crucified our King. By shedding His blood, a nation was born.
When Jesus therefore had received the vinegar, he said, IT IS FINISHED! and he bowed his head, and gave up the ghost.
(John 19:30)
Jesus Predicts Kingdom of God
At the Last Supper, Jesus predicted that He would eat and drink with the apostles in the Kingdom of God:
And he said unto them, With desire I have desired to eat this Passover with you before I suffer: For I say unto you, I will not any more eat thereof, until it be fulfilled in the kingdom of God. And he took the cup, and gave thanks, and said, Take this, and divide it among yourselves: For I say unto you, I will not drink of the fruit of the vine, UNTIL THE KINGDOM OF GOD SHALL COME.
(Luke 22:15-18). Also see Mark 9:1.
Confirmation of the Kingdom
Then Jesus rose from the dead, and He did "eat" and "drink" with the apostles. This act confirmed that the kingdom of God had truly come.
Jesus saith unto them, Come and dine. And none of the disciples durst ask him, Who art thou? knowing that it was the Lord. Jesus then cometh, and taketh bread, and giveth them, and fish likewise. This is now the third time that Jesus shewed himself to his disciples, after that he was risen from dead.
John 21:12-14
And we are witnesses of all things which he did both in the land of the Jews, and in Jerusalem; whom they slew and hanged on a tree: Him God raised up the third day, and shewed him openly; Not to all the people, but unto witnesses chosen before of God, even to us, who did EAT AND DRINK WITH HIM after he rose from the dead.
(Acts 10:39-41)
God's Government Now Available
Fifty days later, the Holy Spirit fell upon Christ's followers at Jerusalem. Receiving power from on High, the apostles continued in their Master's steps, preaching the glad tidings of God's government:
Repent, and be baptized every one of you in the name of Jesus Christ for the remission (forgiveness) of sins, and ye shall receive the gift of the Holy Ghost.
Acts 2:38
Then came Philip into a city of Samaria and preached Christ unto them. . . . And there was great joy in that city. . . . As soon as they believed Philip's preaching of the kingdom of God and of the name of Jesus Christ, they were baptized both men and women.
(Acts 8:5,8,12) Tyndale
The law and the prophets reigned until the time of John: and since that time, the kingdom of God is preached, and every man striveth to go in.
(Luke 16:16) Tyndale
Incorporated in Christ
Jesus is God (John 1:1-14). From Him we receive our life:
Jesus saith unto him, I am the way, the truth, and the life: no man cometh unto the father, but by me.
(John 14:6)
I am the vine, ye are the branches: He that abideth in me, and I in him, the same bringeth forth much fruit: for without me ye can do nothing.
(John 15:5)
Code of Conduct
The Sermon on the Mount (Matthew Chapters 5 - 7) describes a new way that was from the beginning. The Code of Conduct is summed up in the Golden Rule:
All things whatsoever ye would that men should do to you, do ye even so to them: for this is the law and the prophets.
(Matthew 7:12)
This is my commandment, That ye love one another, as I have loved you.
(John 15:12)
Seeking God's Government First
The first priority of our lives is to seek His Kingdom:
Therefore take no thought saying: what shall we eat, or what shall we drink, or wherewith shall we be clothed? After all these things seek the gentiles. For your heavenly father knoweth that ye have need of all these things. But rather SEEK YE FIRST the kingdom of heaven and the righteousness thereof, and all these things shall be ministered unto you.
(Matthew 6:31-33) Tyndale
Come, follow Me
My sheep hear my voice, and I know them, and they follow me.
(John 10:27)
Fear not, little flock; for it is your Father's good pleasure to give you the kingdom.
(Luke 12:32)